Tricar Donates Significant Gift to Support Guelph General Hospital
November 20, 2020
Tricar i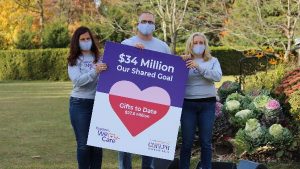 s extremely pleased to gift $100,000 in support of The Foundation of Guelph General Hospital's most urgent community fundraising project ever – Together, We Care. The campaign will fund three essential projects: expand the strained Emergency Department and create new space to support better mental health and addictions care, replace aging equipment, and expand the Special Care Nursery that supports the tiniest patients and their families.
These projects are even more important now given the added challenges COVID-19. Renovations and expansions will support physical distancing and other infection control best practices. Tricar appreciates that community support is fundamental in the hospital's ability to care for the community it serves and their contribution to the campaign will help ensure the hospital is able to stay on top of emerging technologies these areas.
Community members are encouraged to visit www.togetherwecare.ca or call the Foundation at 519-837-6422 to learn more.