June 2, 2020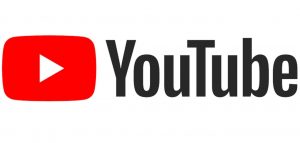 Helpful tips and maintenance how-to's now available on our YouTube Channel
VISUALIZATION TO REALIZATION
Whether you're looking for inspiration for your new condo suite, are seeking do-it-yourself tips, or perhaps you simply want to learn more about our communities to guide you in choosing the best new home for you. No matter what you're curious to explore, we are excited to offer viewers a curated collection of current content on our Tricar Group YouTube channel.
AN OUTLET OF INFORMATION
Subscribers will enjoy features on our latest developments, community news, designer dream condos, and maintenance tips from our trusted team of experts. The channel will keep both residents and future buyers versed with the most up-to-date projects, current trends and what's new and exciting with Tricar.
WHAT'S NEW?… TUTORIALS FOR YOU
Our condominium maintenance series offers insightful information on easy at-home techniques for basic repairs and maintenance. Eliminate the stress and feel confident and assured with advice from our professionals.
Join us in our video series and SUBSCRIBE HERE. We look forward to sharing more quality content as our collection grows.